FOOTBALL
Hit the Net!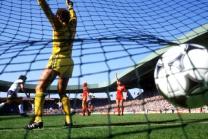 Here are some cracking links to football websites. To qualify for a golden boot, websites really have to offer something special. If you would like your website included or find a dead link, just drop me an email by clicking here: Hit The Net!
Site Of The Month
Euro 2008 Championships

There's barely a breath drawn after the World Cup before European sides enter qualifying for Euro 2008. Keep up with all the news and results here.
Former Sites Of The Month
The 2006 World Cup has been and gone and congratulations to Italy. For those of us missing it now it's ended, here are some interesting websites to visit.
www.planetworldcup.com

The official FIFA World Cup site may be great for the 2006 tournament, but this is the place to head for World Cups past. It contains a vast amount of information on the previous tournaments including record goalscorers, the performance of different nations, even the details of World Cup mascots.

fifaworldcup.yahoo.com/06/en/index.html
Look back at the last World Cup with images, interviews and all the results and drama from the official website available in Spanish, French, German and English.
http://worldcup-corner.blogspot.com
An interesting blog about the World Cup and why football is such a great sport. The site includes a downloadable match schedule which is handy.
www.uefa.com/competitions/woco/index.html
News of the Women's 2005 European Championships and future competitions can be found at this section of the UEFA website. We're predicting a Germany v England final here, but Kelly Smith and co. better watch out for the rampant German striker, Birgit Prinz.
Postscript: Well we were right about Germany and Prinz. Well done, Germany!

www.shekicks.net


Home of the excellent Fair Game magazine, this website and, indeed the mag, is devoted to in-depth coverage of the women's game particularly in the UK but also with a look at events elsewhere. The links pages are unparalleled in women's football with websites from every continent, on girls football, local associations, star players and major competitions.
Training And Tips
www.flashdrills.com


A brilliant and really useful site which offers you 50 different drills to improve your game.
www.fa-soccerstar.com
Home of the Soccer Star coaching programme which contains videos, cartoons and training tips of key skills like dribbling and shooting.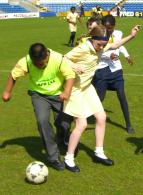 www.askrefman.co.uk/index2.html
For budding refs and those confused with some of football's rules, this is a sound site run by referee, Paul Lockley.
www.bettersoccermorefun.com


Fabulous, and I do mean, fabulous coaching skills clinic on the Net. This site is loaded with really useful tips and strategies inspired by the Dutch system of coaching and playing football. If you want to become the next Dennis Bergkamp, Clarence Seedorf or Patrick Kluivert, you should head here.
www.joesoccer.com/info/games.html
A selection of animated games and drills you can play to improve your skills.
www.fundamentalsoccer.com/coach.html
Written by an accredited US Soccer Federation coach, this detailed coaching website is helpful for intermediate and advanced players and coaches of youth teams.
British Football
www.footballgroundguide.co.uk
A much-loved and used website giving practical details such as directions and descriptions of each of the 92 league grounds in English football.
www.footballnetwork.org/dev/communityfootball/index.asp
A great selection of webpages on FIFA's Fairplay initiatives and also how football violence is tackled in the UK.

www.pyramidpassion.co.uk
A celebration of grounds and the culture of football below the professional leagues in Britain.
www.queensparkrangersfc.com
Home of Dave Barton's superb website devoted to QPR.
www.wsc.co.uk
The website of When Saturday Comes magazine, a fanzine devoted to British football with many amusing and interesting features.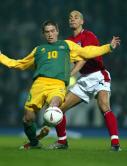 The International Scene
www.click4soccer.com
Very handy site for those interested in European soccer, not just the Champions League. Some of the site is in Italian but it gives results and standings in most of Europe's major leagues and results from all over the world as well.
www.european-football-statistics.co.uk
Get your anorak on and fumble for your calculator and notebook. This is a top football statistics site which includes almost everything you could want from national league attendances to winners of all the major trophies.
www.rsssf.com/miscellaneous/century.html
A list, regularly updated, of footballers with 100 or more international caps. Clicking on the player's name will reveal a list of all their international matches.
www.ifhof.com/hof/halloffame.asp
Website of the International Football Hall of Fame with detailed biographies of 25 of the world's football legends.
Facts, Stats and Links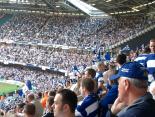 www.stadiumguide.com
A website designed to show the leading football stadia in Europe and elsewhere.
www.official-soccer-links.com


Your one-stop shop on the Net for links to all the official organisations which run football throughout the world. It is divided up by continents and can be accessed in English, French or Spanish.
www.2002upfront.com
Billed as the inside guide to all that's happening and has happened at the 2002 World Cup, this site has news, tables and background to the first World Cup held outside of Europe or the Americas.
www.footy4kids.co.uk/soccercoachinglinks.htm
Excellent collection of targeted links to websites devoted to coaching and improving techniques and fitness of young players.
Fun, Games And Graphics
www.soccer-desktop.com
Want a groovy cursor displaying Figo or Beckham's shirt? After a screensaver featuring your favourite player or team? There's only one place to head and it's soccer-desktop.
www.eteamz.com/makos/albums
Great, free football art and animations for your printed documents or to include in your website.