FOOTBALL
The Books
Apart from writing for magazines and fanzines, Clive has also written eleven books on football including the practical guide to playing for young players,
Football Skills
, an inside guide on the way teams play in
Soccer Tactics
, a look at the role of the striker from their point of view in
Talking Football: Striker
and the
So You Think You Know The Premier League and World Cup
quiz books. His biggest project,
The Kingfisher Football Encyclopedia
, has just been published and was launched with a training and quiz session at QPR's atmospheric Loftus Road Stadium.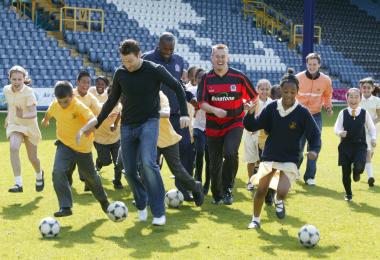 The Kingfisher Football Encyclopedia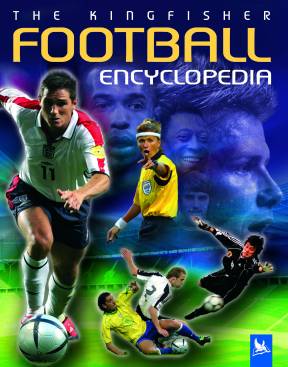 The Kingfisher Football Encyclopedia has been a massive labour of love – from tracking down the Peruvian FA's international caps records to watching and re-watching classic moves and goals on video and DVD to painstakingly recreate them in text and computer-generated images. This complete football reference traces the game from its ancient origins to the big business it has become today. This bumper 144 page large format book is crammed with detailed profiles of over 70 players and 50 of the greatest club and international sides to grace the game. It also contains sections on playing skills and techniques, tactics and managers, the football industry, the game's darker side and the elite competitions from La Liga, Serie A and Copa America competitions to both men's and women's World Cups.
Buy the book
from
Amazon.co.uk
or
WH Smiths Online
.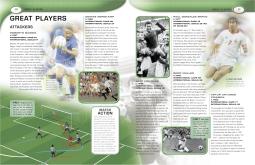 Download a sample double-page from the Encyclopedia (pdf)


Get Acrobat pdf reader
The Business Of Football (Wayland)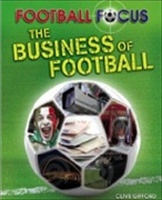 The Business Of Football takes a detailed look at how football is financed at its different levels around the world. Part of the Football In Focus series, its text, statistics panels and quotes extend well past the headlines generated by transfer fees and player wages, to look at the roles of club owners, sponsors, coaches, players and agents in a clubs and league's financial fortunes.


Fantastic Football (Oxford University Press)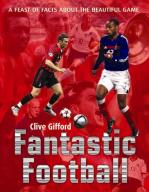 Fantastic Football is crammed with hundreds of exciting and fascinating facts, trivia and records. The game's superstars and big clubs are all covered. But what makes the book so exciting and unusual is that facts have been sourced from all types of football all over the world - from England's heaviest ever player (all 320 pounds of him) and the referee who sent himself off to the famous international sold for corrugated iron panels and the world's smallest league in which two teams play against each other 20 times in a season! Learn about:
* Which side won a 2002 match 149-0?
* Who was brought on in a World Cup game as a sub for his Dad?
* Which 13 year old played in a World Cup qualifying game?
* In what match did the ref use a mouth organ instead of a whistle?
"A marvellous treasury of the outrageous and the astounding that has occurred in football" - Sport Today
"The bizarre is matched well by the baffling…all celebrated in a polished, user-friendly guide. Add to that a wealth of stats that stretch the football world far and wide and this is a great football companion." - Sky Sports

Download a sample double-page of Fantastic Football (pdf)
The Kingfisher Book Of Football (Kingfisher Publications)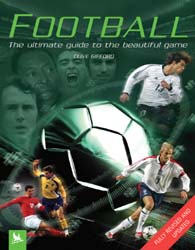 Translated into over 15 languages including Russian, Indonesian, Hebrew and Japanese, this innovative guide to the game has sold more than 210,000 copies worldwide. It contains no celebrity endorsement, no TV or DVD tie-in. Instead, it is chock-full of insight into the techniques, skills and tactics the modern game demands illustrated with action photography and computer-generated 3D artwork of key moves, formations, skills, drills and techniques.
Football Books Reviews and Awards
* PBS Recommended Health and Fitness Book (2004)

* Children's Choice 2003 award winner - International
Reading Association.

* NAPPA 2002 awards - Gold Medal Winner

"This isn't just a treasury of facts on pitch and players, foul and misconduct, on-ball skills or pictorial tips on defending. This book is about love. World Cup or not, it all adds up to a marvellous introduction."
The Independent
"This has to be the classiest football around at the moment. It might be billed as a children's book, but adults will enjoy it too, since the clarity of the both text and pictures encompasses all that is good in an information book."
Manchester Evening News
"Worth a season's training — a book packed with diagrams and insider writing on how to improve your game. Essential reading."
The Guardian
"A definitive, fully illustrated guide to the world's most popular sport that truly lives up to its title."
National Parenting Publications Awards