SPORT & LEISURE
The Official UEFA Euro 2016 Fact File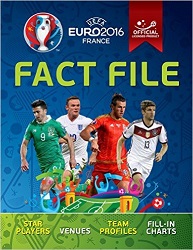 This official guide, licenced by UEFA, takes you through all you need to know about the UEFA European Championships with in-depth profiles of leading players and stats and facts about the hosts, stadia and all 24 nations competing at the tournament in France.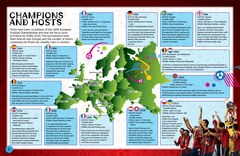 ---
The Football Encyclopedia (Kingfisher)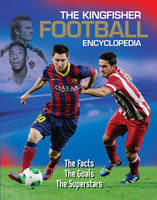 The best-selling football encyclopaedia for children and young adults has had a makeover and has been revised and updated to include everything from World Cup 2014 qualifying feats to the latest league champions.

"This book helps capture that excitement, celebration, and even despair of this great game. I could tell Gifford is a real fan, he really loves soccer, and his love of the game came out in the book." - San Francisco Book Review

" For fans, would-be fans, committed fans, fans who probably ought to get a life but probably won't, fans who live for the thrill of the World Cup, fans who care only to support their local teams – for all these and more, Gifford's book is both a fine introduction and an excellent reference." - InfoDad.com
---
Skateboarding (Dorling Kindersley)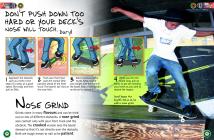 A lively, bright, starter's guide to skateboarding. From how to choose and care for your board and safety gear, the book takes younger readers through the basics of boarding and includes progressively more advanced and spectacular tricks, both street moves and Vert tricks.

"This is an excellent guide for gromits or interested onlookers to the world of grinds and ollies." - The Funday Times

---
Get Sporty (Wayland)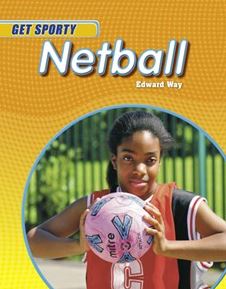 A series aimed at young children just starting to play, each Get Sporty book features dozens of photos of children playing the game...all taken by Clive using Nikon professional DSLR cameras. The text introduces the sport, its key rules and most of all, the important basic skills you need to get started and Get Sporty!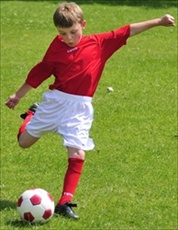 ---
Football World Cup (Wayland)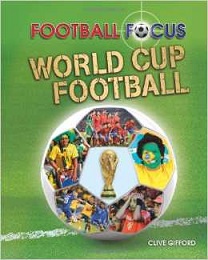 The 2014 World Cup in Brazil promises to be an exciting and enthralling competition with any one of 10 teams in with a shout of lifting the ultimate prize in world football. This book conveys the excitement, glory, magic moments and top teams and players to have taken part in previous editions of the tournament.
---
Inside Sport (Wayland)

Inside Sport books transport the reader into the heart of the sport to truly convey what the sport is like to play at the top level.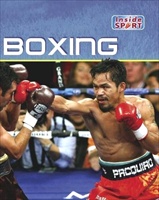 Aimed at the high end of the 7-11 age group, these factually-packed titles convey the techniques and tactics of each sport along with its biggest competitions, leading players and most relevant and intriguing historical elements, rule facts and in-context statistics.
Titles: * Football * Rugby * Cricket * Tennis
* Athletics * * Motor Racing * Golf * Boxing
---
Snowboarding (Dorling Kindersley)

Whether facing fresh powder at a popular resort or taking their first steps at a snowdome or all-weather slope, this book is designed as a fresh, snappy guide to the sport of snowboarding. Original action photography taken in Sweden compliments the text on safety, first moves and exciting turns, grabs and other popular tricks.



Check out the falling leaf technique from the book.
---
Know Your Sport - Watts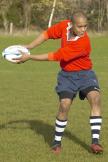 A brand new series for Watts which uses step-by-step action photography and simple text to lay bare the basic skills and key techniques required for children to enjoy playing popular sports.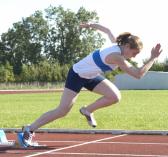 From learning how to sprint out of the blocks or exchange a relay baton in track athletics to making a safe front-on tackle or long side pass in rugby, these books offer clear, accessible guidance.
---
Talking Football: Goalkeeper

What is it like being a top goalkeeper? How do they train? What techniques do they work on? This book lets younger readers into the keeper's world with lots of clear, simple quotes from top goalies like Dino Zoff, Petr Cech and US women's keeper, Briana Scurry.
---
Drugs and Sport - Heinemann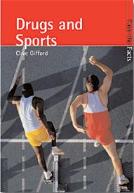 A professional sportsperson's career is short, intense and pressure-filled. It requires years of dedication and sacrifice but no guarantee of success. Only a handful can be winners. Few remember the losers, however gallant or talented. Fear of failue and pressure from others has driven some to take performance-enhancing drugs to give them the edge.

Clive writes: "Drugs in sport is a topic rife with allegations, rumour and hype. The book aimed to cut through all the claims and counter claims to detail the arguments of those involved on both sides. Apart from looking at the drugs, techniques and their effects, I spoke directly with officials, coaches, scientists and 'drugs cheats' to uncover what can be done, how injustices occur and precisely why this is one of the most important issues affecting sport in the 21st century."

"A hard-hitting book which charts a clear and level-headed path through a complex topic." The Book Review, 2004.
---
Fantastic Football - Oxford University Press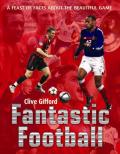 Who wore a tuxedo to referee at the World Cup? Which ten year old did Inter Milan bid £600,000 for? Who sold their star player to Man. Utd for three freezers of ice-cream?

Fantastic Football has been a 12-month mission, scouring the globe for the best in surprising and strange football facts - from the African side who lost 149-0 to the last World Cup scorer to wear glasses.

"The perfect book for children in the grip of football fever." - Arsenal Magazine

"Packed with riveting and quirky information" - 4 The Game
---
Football Skills - Kingfisher Publications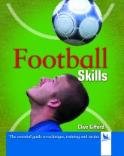 A new book from the same writer and design team which created the award-winning Football: The Ultimate Guide to the Beautiful Game

This colourful and concise title gets age 6+ readers up and running (and passing, shooting, heading and tackling) with sequence illustrations of key moves and skills and exciting action shots of leading players in action.

Click here for more football.
---
Making Of A Champion: A World Class Sprinter
Published by Heinemann Library, this book takes an in-depth look at what goes into becoming an elite sprinter. It examines key elements of sprinting technique including starts, fighting deceleration and bend running.

It also takes a detailed look inside the world of sprint champions' training to enhance cadence, stride length, stamina, strength and flexibility and how elite athletes cope with injuries and peak for the big competitions.
---
Adrenalin! Series - Chrysalis Books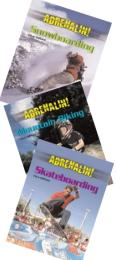 Adrenalin! are short, high-interest picture-filled guides to major extreme sports of the world including skateboarding, snowboarding and mountain biking.

The books show how to get started in the sport and what equipment and safety techniques readers need to stay safe and progress. The science of the sport is also detailed with dedicated spreads uncovering, for example, the key physics principles in moves and tricks.

"With large full colour action photos boxed facts and info on how to turn pro, these are great guides for young and reluctant readers." TX Review, Sept 2005
---
Archives: Activators / Super Activ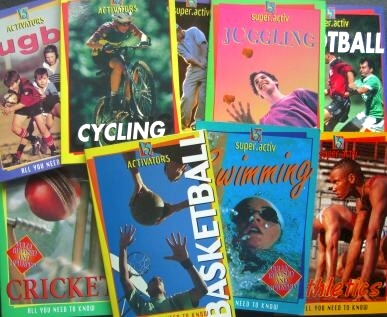 A series of practical books with a strong narrative voice designed to avoid the talking down to readers that afflicted so many children's sports books in the 1990s. Devised in close consultation with the relevant sporting bodies and Hodder publisher, Anne Clark, Activators (later re-badged as Super Activ) were a rousing success, selling over 180,000 copies in the UK alone and attracting numerous positive reviews. Activators: Cycling won a Times Educational Supplement (TES) Information Book of the Year award in 1998.

Titles included:
Athletics * Basketball * Cricket * Cycling * Football * Golf * Juggling * Rugby * Swimming

"Well-designed guides, fun and unpatronising"
The Times Educational Supplement

"super.activ Football by Clive Gifford is worth a season's training - a book packed with diagrams, drawings and insider writing on how to improve your game. Essential reading for every Premiership player." The Guardian, Sept 2000.

"These books are packed with useful, up-to-date information. The style is accessible and the presentation of facts, figures and techniques is clear with plenty of black and white drawings and diagrams. They are excellent introductions and are peppered with interesting anecdotes. Novices to these sports will probably find that these books really do contain everything they need to know."
The School Librarian magazine.
---