FUN FACTS
Over the next few months, this page will get filled up with all sorts of stuff – from great websites to visit to cool books, writing tips and things to do. It will keep on being added to so please come back when you can. Watch out for the following new features soon:
Challenges from the blockbusting

Teenage Kicks

book.
Surprising firsts and facts from all over the world.
Five Fab websites to help you write your own stories.
The secret that will let you juggle three balls (or apples) in no time.
Five Amazing Facts About Famous Authors
Sherlock Holmes creator, Arthur Conan Doyle used to play in goal for football (soccer) club, Portsmouth FC
Dr Seuss's first book was turned down by no less than 26 companies in a row before it was finally published
J.K. Rowling's first two names are Joanne Kathleen
Roald Dahl made up the name of Willy Wonka from his brother's childhood boomerang called a Skilly Wonka. He was surprised when a postman from Blue Hill, Nebraska, USA, wrote to him claiming that Dahl had not been first. The postman's real-life name was Willy Wonka!
Terry Pratchett's first published story earned him the princely sum of just £14.00. That's about US$20. Today, he has sold over 27 million books!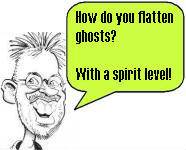 Fright Night Five
Here are five great websites with Halloween coming up.
Happy Halloween
Lots of freaky fun and games at this colourful website including ideas for costumes, scary stories and Halloween mask-making.
Invisible Ink
Read reviews and excerpts of more than 500 ghost and hauntings books from around the world. There's also tips on how to write your own ghost story.
The History Channel
Learn about the history of Halloween at this spooky History Channel site.
Pumpkin Nook
Everything you wanted to know and quite a lot you probably didn't about pumpkins and Halloween can be found at the Pumpkin Nook.
Kaboose Some top tips for kids on how to take great scary photos not just at Halloween but all year round.
Number Crunching!
9
The age Clive was when he had his first words published. He thinks it was in The Dennis The Menace Fanclub magazine…but it's so long ago, nobody quite remembers.
There was an old man from Leeds
Who ate ten packets of seeds
He ran down to Devon
And flew up to Heaven
But fell down because of the weeds!
Thankfully, Clive's writing has improved since then…but only a bit!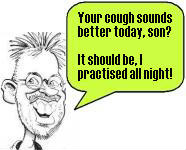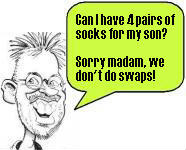 47
The number of countries, Clive's visited. Okay, he cheated and included: England, Scotland, Northern Ireland and Wales as four of the countries, but here's the other 43:
The United States, Canada, Guatemala, Costa Rica, France, the Netherlands, Finland, the Czech Republic, Spain, Belgium, Germany, Italy, the former Yugoslavia, Malta, Cyprus, Greece, Sweden, Austria, Egypt, Tunisia, Israel, Tahiti, Australia, New Zealand, India, Nepal, Malaysia, Thailand, Singapore, the Philippines, Japan, Chile (including Easter Island), Argentina, Paraguay, Colombia, Peru, Bolivia, Ecuador, Mexico, Morocco, Luxembourg, Barbados and Dubai.
Now can you match the four photographs below to their countries? Scroll right down to the bottom for the answers.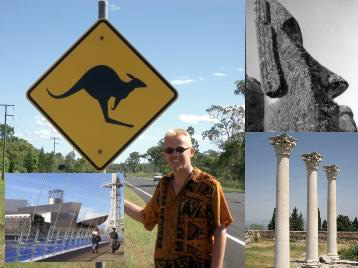 17
Clive's age when he wrote his first book for children. It was a gamebook about Chicago gangsters in the 1920s and 1930s. It was written in The Great Book Title Famine of 1983 which meant that the book ended up being called…Chicago Gangsters. Duh!
26,650
The number of quiz questions Clive has written and had published. Don't believe him? Well, he's written 17 So You Think You Know quiz books and they contain either 1,050, 1200 or 1250 questions each. Then there was the Quiz Kids book which contained over 3,000 questions, half a dozen 500-question Flip Quizzes and lots of shorter quizzes for magazines and activity books. So, there!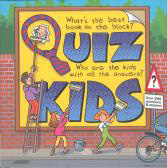 5,411,792
That's the number of words Clive has typed on his last three computers whilst writing books. No wonder, his fingers get sore at times!
11
The number of computers Clive has owned and used to write books and magazines. The first, was a ZX81. It was so weedy that it had just 1K of memory. To get a rough idea of how tiny that is – a regular CD-R holds 650,000 times the amount of information that Clive's first computer did. It used to crash about once every two hours, losing everything you had typed on it.
To learn about this and dozens of other old computers, head to the fantastic Old Computers museum.
904
The number of autographs Clive signed during his visit to schools in Japan a few years ago.
Quiz Answers
Big Picture – A kangaroo warning sign on the road to Bundaberg, Australia.
Bottom left – The Lowry Gallery and Theatre in Manchester – Clive's home town!
Top right – One of the stone Moai statues on Easter Island.
Bottom right – Temple ruins in Kos, Greece.