SAMPLES
Here are some samples of recent work. After opening a PDF, return to this site by pressing the back button in your browser.


Get Acrobat pdf reader
---
The Book Of Bad Things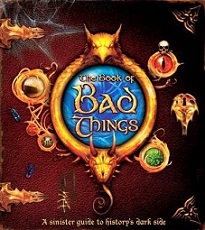 An atomspheric fictional story is mixed with heavily-researched factual panels in an unusual hybrid title for young adults. The story takes a troubled art dealer, Count Droffig, on a quest that descends into madness as he seeks the fabled Book Of Bad Things, a book that records all that is bad in human history and was once housed in a deep underground repository known as The Morbid Arts Library.

Count Droffig's story begins with a childhood tragedy...

Visit the odd Twisted Apothecary deep inside the Arctic Circle.
Super Trucks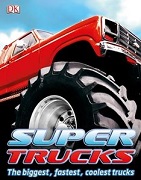 Simple, fast-paced text for impatient young readers, with lots of facts, often presented in visual ways was required for this book on all sorts of trucks for Dorling Kindersley.

Take a look at a colourful spread on Road Trains.
Who's Who of World War I
In-depth research and considered text can bring lesser-known stories to life to inform readers. This book details a wide range of different soldiers, politicians and other figures involved in different ways in the First World War.

Learn about Flora Sandes and other women who fought as soldiers during World War I.
Technology All Around Us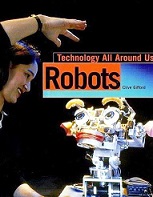 A high-interest read on the subject of robots and their applications in the real world. Short text blocks are designed to quickly convey nuggets of information.

Download a black and white PDF on robots.
The Kingfisher Football Encyclopedia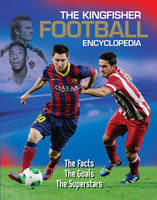 A heavyweight contender in the football reference stakes, this book features over 130,000 words on the subject of the beautiful game. Here are just a few of them.

Download a PDF on European club competitions.
Skateboarding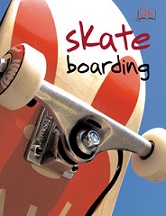 An arresting design style required short text blocks which clearly explained the technicalities of each skateboarding move.

Download a double page on the Ollie move.
KFYK Materials
A young, colourful book in which the images grab interest and direct the text in its gentle, clear explanatory tone.

Download a PDF on metals.
Weathering And Erosion

Looking at Landscapes was a series I worked on for Evans Brothers last year. The text tone was serious and informative as we covered key elements in GCSE geography. These are sample pages from the Weathering and Erosion title.

Download a PDF on river and coastal erosion.
---