ABOUT

I am not a typical writer. I donít work solely in one field. I like to write for young children, teens and adults. I am at home with the most complex and serious or light and fun of topics. Recent work has included a study of North Korea and the issue of nuclear proliferation, a streetwise teenage self-help guide, a 12 book series on starting sports for 6-8 year olds and a collection of biographies of key historical figures going as far back as Queen Hatshepsut.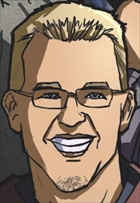 I choose my work carefully. Far from taking on anything that is thrown at me, my decision not to specialise in one field is deliberate. It comes from my past, from working as a journalist and editor and from my ongoing fascination with a large and varied range of subjects.
Confused? Surprised? Intrigued? Some snapshots of my past at Backgrounder and candid answers to oft-asked questions by publishers and editors at Why Clive? may help to explain. To read reviews and testimonies, head to What They Say. To learn more about my writing and photography for magazines and journals, click on Journalism whilst Samples is the place for a small, but growing number of excerpts from recent work.